HeartCloud
Your digital health data is vital.HeartCloud's apps let you visualize it in new ways and share with your medical doctor(s)
Features
Making Better Use Of Your Health And Workout Data

A Trusted Source
With your permission, HeartCloud's apps use data stored in your iPhone's Health app. This is where the Apple Watch and compatible blood pressure cuffs, weight scales, pulse oximeters, and thermometers store readings.

3 Apps
HeartCloud subscribers get full access to 3 feature-rich Apple Watch, iPhone, and web apps. This lets you upload your data and view it in a web browser on any screen size.

Search & Trends
Search your health, activity, and workout data between two dates and times. Visualize weekly or monthly trends between medically-relevant categories (like resting heart rate vs. blood pressure).

Workouts
Visualize workouts in your browser on on rich, interactive maps. See age-based, per-workout heart rate zones post-workout heart rate recovery times and workout-to-workout health and performance trends.

Medications
Enter your prescription or over-the-counter (OTC) medications. Set one or more doses and dosages per medication. Set reminders to take a medication at a specific time and log use (taken or missed).

Data Sharing
Allow your doctor(s) to access your uploaded health, daily activity, and workout data. Each doctor with access can use HeartCloud's telehealth and remote patient monitoring tools to improve your healthcare.
Self-Monitoring
Monitor signs of infection across blood oxygen levels, resting heart rate, body temperature, and breaths per minute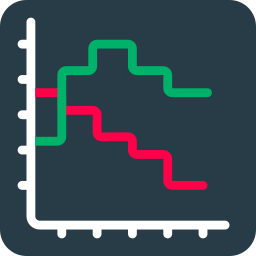 Graphs With Multiple Health Data Categories
Charts combining relevant health data together (e.g., resting heart rate vs. blood pressure)

Medications and Reminders
Detail each medication, its doses and dosages, and receive reminders to take a medication at specific times

Search and Trends
A comprehensive way to search between dates and times or see trends across weeks and months

Upload To HeartCloud.io
A web app so that you can visualize your Apple Watch's data on any screen size
Uses Your HeartCloud.io Account
Sign into your HeartCloud.io from your Apple Watch
Record Detailed Heart Rate Data
Record and save high-frequency heart rate data

Walk Tests
Complete a guided 1 or 6 minute walk test, which your doctor can review.

Medications
View medication details, log medication use on the go

Symptoms
Log symptoms from your wrist starting and ending at certain times, or whether present or absent on a day

A Web App For Your Apple Health and Activity app data
Your Apple Health app data on any screen size, on any device with a modern web browser

Telehealth
Secure, high-quality audio and video calls with your doctor with the included benefit of your uploaded health data available for review during each virtual visit

Remote Patient monitoring
Share your data with your doctor(s)

Workouts
Beautiful, 3D, terrain workout maps

Search and Trends
Search health, activity, and workout data and see trends over time